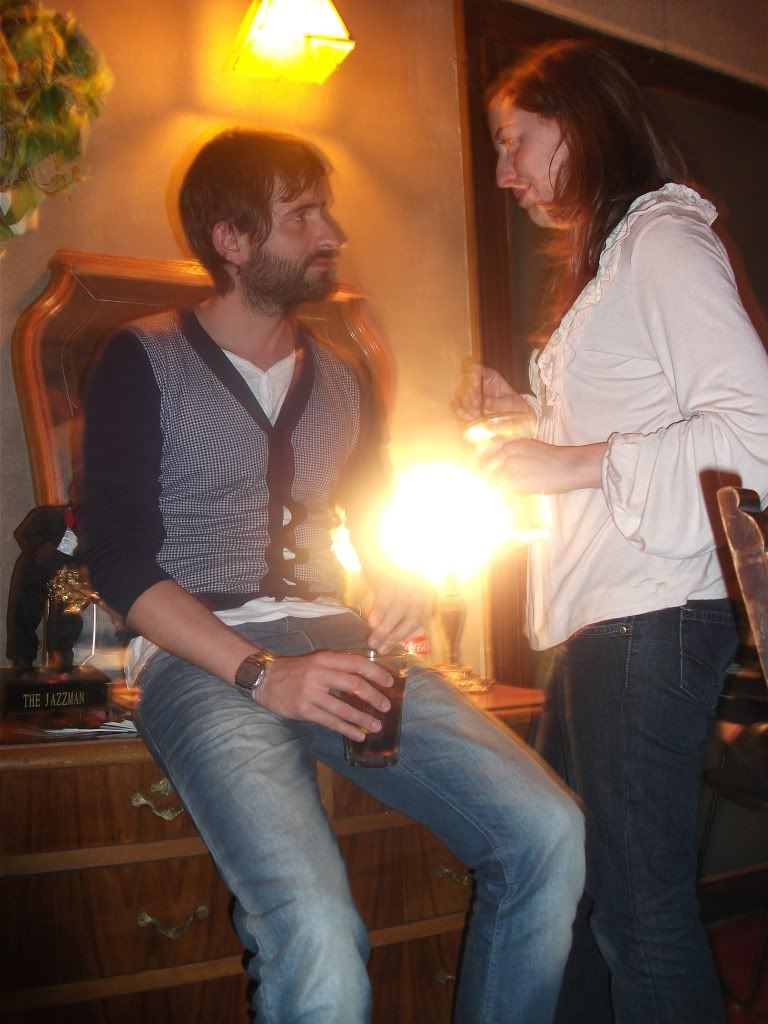 Both V T-shirt and cardigan looked very well together on him. Pale colours for girls are a must, CHANEL dixit.
---
Tanto la camiseta como la chaqueta de pico quedaban muy bien juntas en él. Los colores pastel y claros son un must para ellas, CHANEL dixit.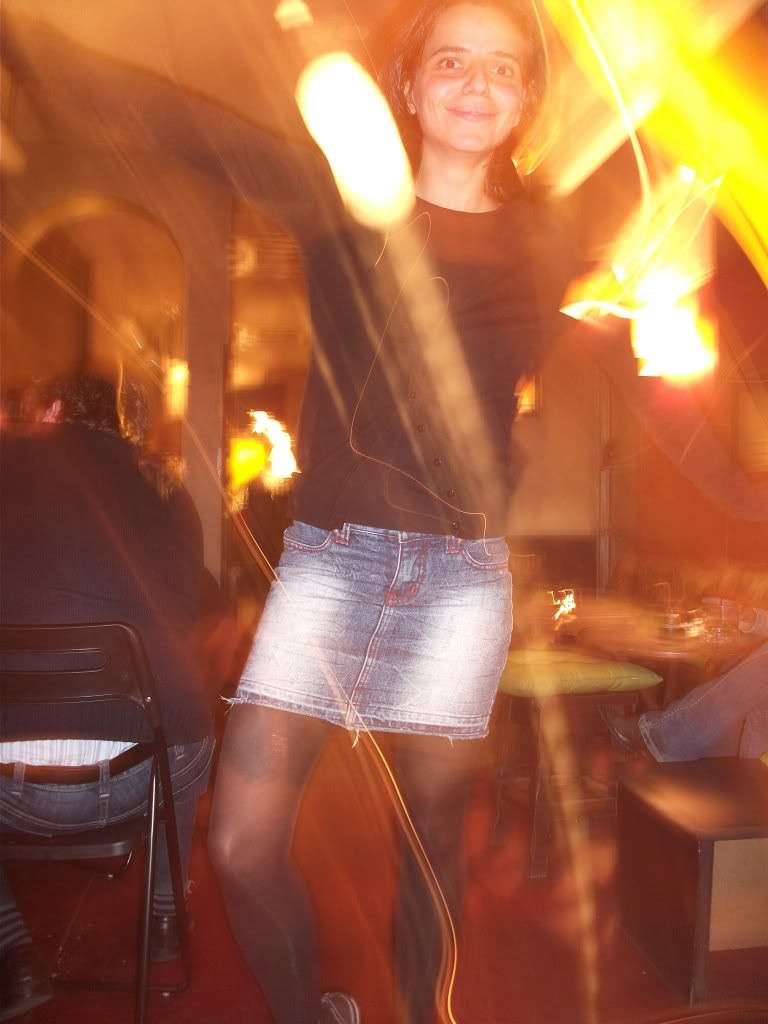 Denim + total black + attitude!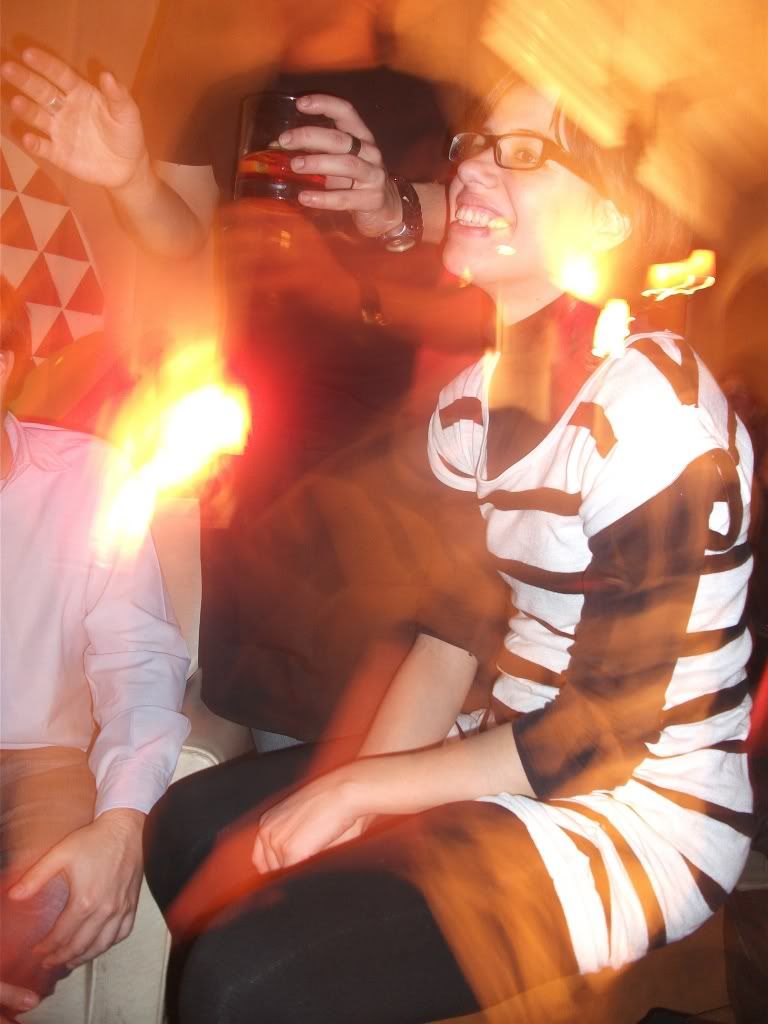 Stripes!! Summer will be full of them.
---
¡Rayas! El verano estará lleno de ellas.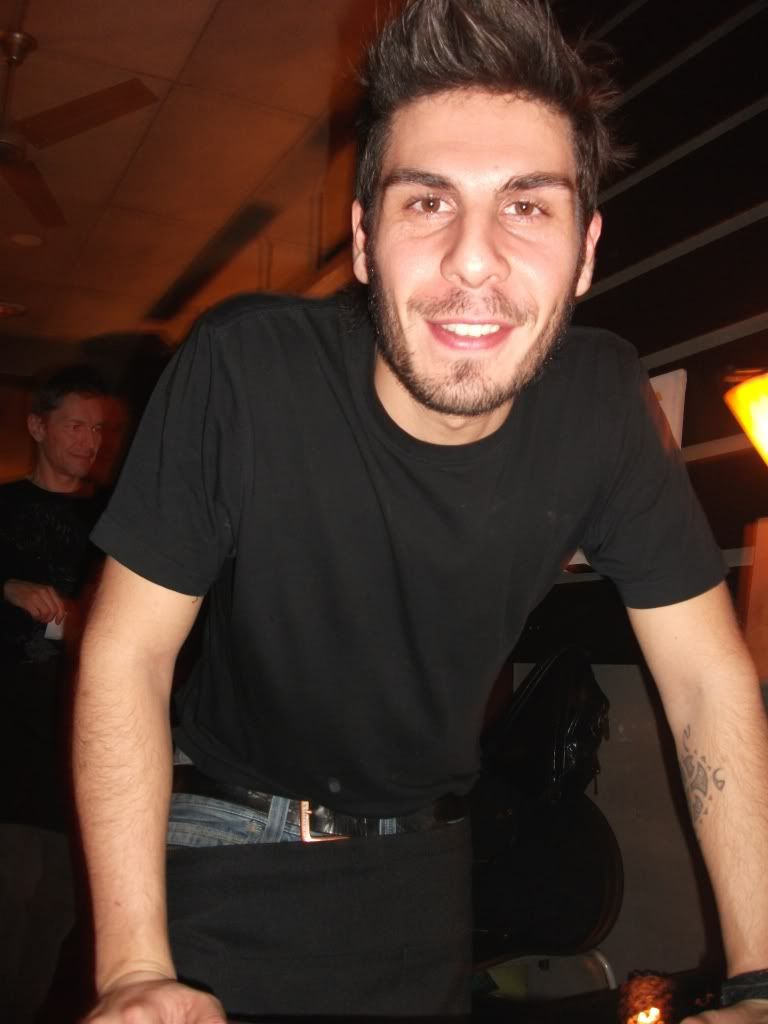 Men can have great hair too.
---
Los hombres también pueden llevar un pelo genial.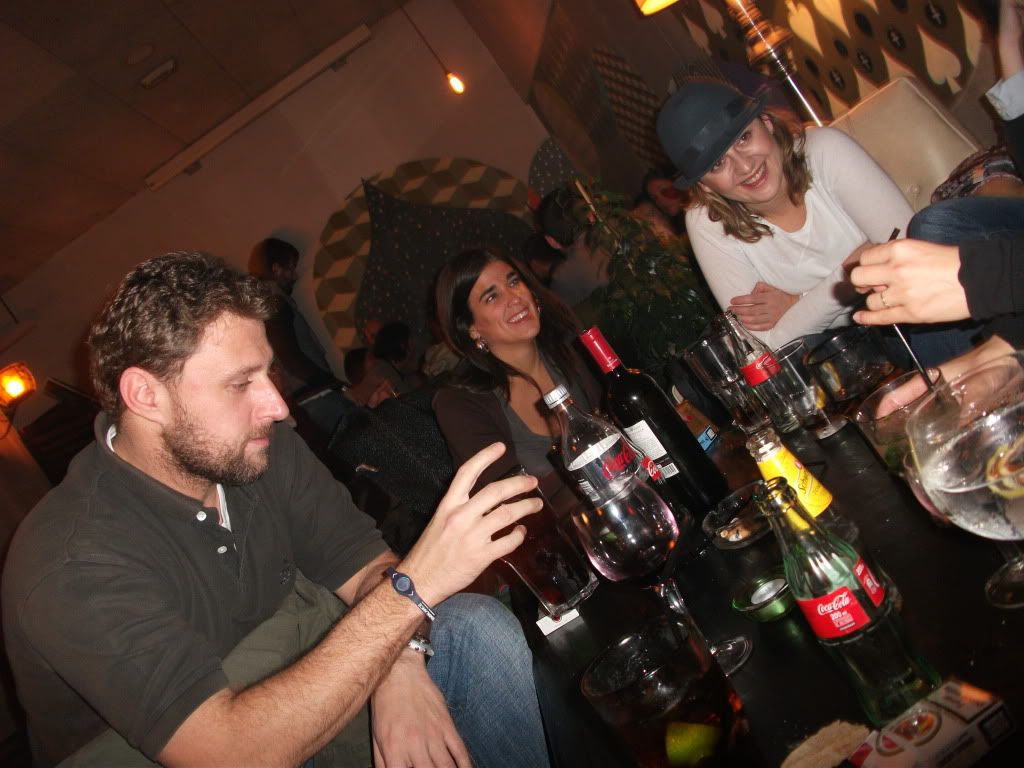 Hats will also be a must this summer. Can't wait for Spring!
---
Los sombreros serán también un must este verano. ¡Necesito que llegue ya la primavera!

All pictures taken in PEPA tencha, C/ Apodaca 3. Lovely and cool bar.
---
Todas las fotos han sido tomadas en PEPA tencha, C/ Apodaca 3. Un bar precioso y genial.